Connect with a new consumer at hyper-targeted events
Experiential marketing has solidified itself as a key player in the marketing mix, as more people crave tangible brand experiences. Event marketing is a perfect outlet to showcase your brand, as well as connect with a hyper targeted market segment and even establish valuable industry relationships. Events are immersive and memorable, and spark positive brand associations for consumers, which will create loyal consumers and repeat purchases (the goal!). And the best part is they work for brands in ANY industry, with 80% of marketers contributing their brands success to events*.
So how do you choose the right event for your brand?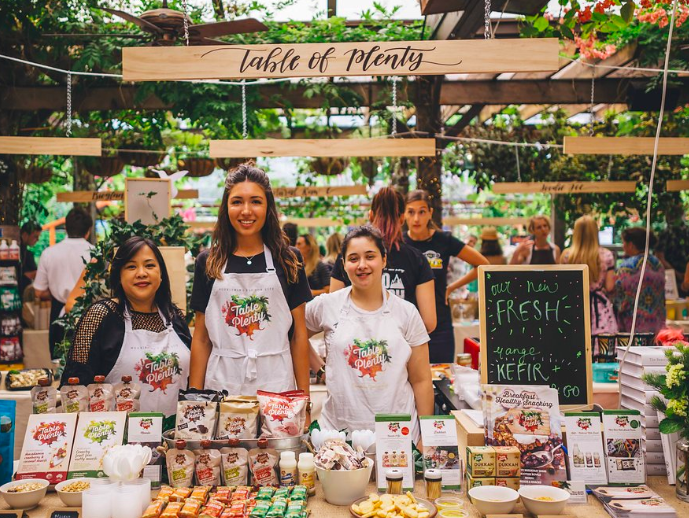 Hyper-targeted Audience
Narrowcasting rather than broadcasting has been successful in social media advertising and it is just, if not more, successful in event marketing. What does this mean in practical terms - if you are a gluten-free brand, you may want to focus on events that target your core consumer rather than going broader to a general food event where you're more likely to be missed. Choose events that talk intimately to your hyper-targeted consumer. Participating in relevant events will guarantee the best return on your investment, by attracting the right audience who will have a higher probability of being consumers of your brand.
Brandcrush has filters which makes it really easy to sort through the wide range of events by category and audience to find ones that reach your target audience and are best suited to your product offering.
Event-Brand Fit
As with any marketing strategy, it needs to align and reinforce your brand's vibe and values.
Sponsoring an event which is at odds with your brand personality is going 'off brand" with your event marketing. Take the time to understand the values of the event organisers and why consumers are excited to attend - this will help you assess that all important event-brand fit.
Share of voice
Familiar with the saying less is more? This rings true when it comes to connecting with today's attention poor consumer. Understand how many brands will also be sponsoring the event. Ask if you can obtain category exclusivity. The less competition, the greater the piece of the consumer attention pie.
Amplification
Look at what the event organiser is offering to help you maximise your event participation pre, during and post event. Can you tap into the event's social media and digital audience? Can you generate PR at the event for your brand? The more amplification opportunities offered, the greater the value of the event and the return on experience (RoX)
Wrapping up
In an ever increasing digital age, it is important to jump at opportunities to get your brand face-to-face with your customers, as nothing will ever beat building real-life personal relationships. Event marketing works and we have some great events spaces waiting for you.